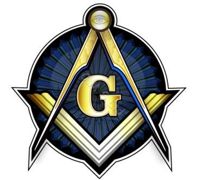 The Online Masonic Car Decal, Regalia, Rings & Gift store!
Serving the Masonic Fraternity – owned and operated by Freemasons
Masonic Supply Shop is a distributor of quality Masonic Globe and other Masonic regalia and supplies at competitive prices, serving the Masonic fraternity. Please do not hesitate to contact us for either a quotation or assistance regarding your order or our products.
We are adding more products every month. Please check back at our website frequently.

Secure Checkout – We Accept Secure Credit Card Payments (VISA, MasterCard), PayPal and Lodge Checks and we are pleased to offer International Shipping.
Masonic Car Decal Categories
New Masonic Ties
Sew on Masonic Badge Square and ..
Price: $14.95
Royal Arch Cravet
Alternative neck wear looks good with a Suit or Tuxedo
Silver Trimmed PM apron with Silver Lodge badge,
we can..
Price: $139.99
Custom Hand Embroidered Crests and Badges
We specialize in making custom Badges, Crests,Baldrics and Sashes
Knight Mason Apron and Sash Set
1 Crimson Red Apron with Forest Green Rosettes

(With adjustable belt and pocket ..
Price: $160.00